Feeling Hangry?
It may be low blood sugar.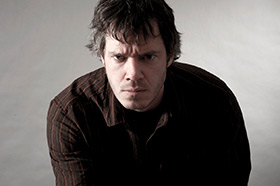 You often hear about the risks of high blood sugar. When your body no longer produces enough insulin or becomes resistant to its effects, the glucose levels in your blood rise, putting you at risk for type 2 diabetes. Some people, however, deal with the opposite problem: low blood sugar. Also known as hypoglycemia, low blood sugar may be a warning sign of an underlying health condition or the result of mismanaged diabetes.
What's behind low blood sugar? Mismanaged glucose. Every cell in your body needs glucose for energy. If your cells aren't getting enough of it, you'll experience a variety of health symptoms. Here's what to expect with hypoglycemia, what causes it, and how it can be treated.
Signs and Symptoms
Someone with early symptoms of low blood sugar may feel hungry, dizzy, or shaky; look pale; have heart palpitations or a rapid heart rate; start trembling; have blurred vision; or break out in a sweat. As blood sugar levels continue to drop, someone may feel increasingly weak and tired, be irritable, feel confused, have trouble concentrating, lack coordination, or even experience personality changes.
Normally, this can be stopped with a few simple steps. But not always. When blood sugar is extremely low, it can cause seizures, a loss of consciousness, or coma. Any time someone experiences these symptoms, seek emergency medical attention.
Various Causes
As the body regulates its blood sugar levels, you may experience slight fluctuations in blood sugar throughout the day. During digestion, carbohydrates are turned into glucose, which enters the blood to be used for energy. The pancreas produces insulin, a hormone used to transfer glucose into cells. As glucose enters cells, glucose levels in the blood drop. When you haven't eaten in a while, your blood sugar levels fall and stored glucose is released for energy.
Both type 1 and type 2 diabetes come with the risk for hypoglycemia as the body is unable to produce or process insulin. If too much insulin is taken for treatment, a diabetic doesn't eat on a schedule, or a diebetic does too much exercise, their blood sugar may drop dangerously low.
Other health conditions may cause hypoglycemia. These include metabolism problems, hormonal imbalances, autoimmune disorders, liver disease, a pancreatic tumor, kidney disorders, and cancer. In some cases, certain medications, drinking too much alcohol, fasting, anorexia nervosa, or too much exercise may be to blame.
How It's Diagnosed
Make an appointment to see your doctor if you have symptoms of hypoglycemia. To diagnose low blood sugar, your doctor will likely order a blood test, check your medical history, and discuss your symptoms. If no symptoms are present at the time of your appointment, you may need to fast overnight or for a longer period before being tested.
Treatment for Low Blood Sugar
Those with diabetes should regularly check their blood sugar and learn how to recognize and treat symptoms of low blood sugar. If you have diabetes, keep a piece of candy, carton of juice, or a glucose tablet with you at all times to quickly return blood sugar levels to a safe range. After you do that, eat some type of complex carbohydrate such as bread, brown rice, or fruit.
Making a few dietary changes can help keep blood sugar levels from dropping. These include eating on a schedule, eating small, frequent meals, limiting the amount of alcohol you consume, avoiding simple sugars, and eating plenty of complex carbohydrates at each meal.
No matter what causes your hanger, you can be back to your normal, sweet self in no time!